let's go offline
It is time to take your personal development journey offline and into the real world. Glenn and his team provide 1-on-1 mentoring and coaching through to Corporate, Workplace and Sporting Team training focusing on cohesiveness, communication and working together as a team on achieving the mission and vision of your organisation.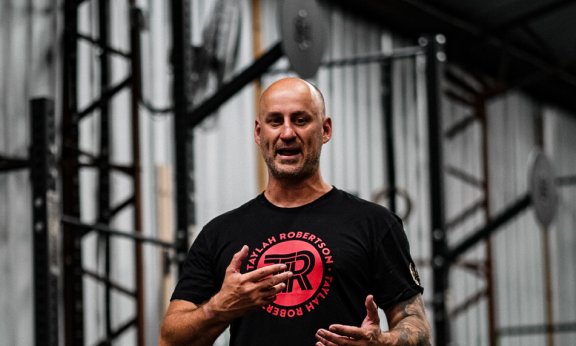 A private session where we work on what it is you want and how you will go about getting it.
This is a great start point if you're unsure of what your next step is, or how you take that step but want to get a result still.
This session is a 60 minute intense look into where we can make immediate changes to get you closer to where you want to be.
6 session strategy attack
Be persistent and Consistent.
That's the key to changing your life and this package is the most cost effective way for you to see serious change.
Attack your goals and have a definite plan over 6 sessions.
ONGOING STRATEGY ALIGNMENT
After your initial Strategy Session it's important to check in an realign, stay on track.
This is exactly what we will do in these ongoing sessions.
Less intensive than the Strategy Attack but allows some clarity around things that we agree to work on. Only a 30 min session.
game-changer
premium personal coaching
A Game Changer is defined as 'A newly introduced element or factor that changes an existing situation or activity in a significant way'.
Game Changer is my premium program that guarantees premium results.
Minimum of Six Month Commitment.
Unlimited access via skype/phone in that time.
Includes a strategy session and ongoing sessions and support.
Time to realign your team with your vision and goals? Looking to build a real TEAM environment?
Then this is the program you've been looking for, more than that, this is the program you and your business NEED.
Available as half day or full day workshops.
Help you team build the resilience to handle challenging times. This program has been particularly popular and beneficial throughout the COVID-19 crisis.
All teams need to find calm in the chaos and with a program available to help them do that you will find your team perform better over a longer period of time.
DCB has been involved with Glenn Azar nearing 18 months and has been a back bone of support for Dan, myself and our team especially the last 8 months during COVID 19! We finished off the year with a 12 week program (Personal & Professional Coaching) focusing on the individual. Personally this was an epic program as we sometimes lose sight and focus of the why! Our business is all about people and what a better way to grow each other to be a better Leader intern team member.
General Manager DCB Construction
"Glenn, where do I start? Far out the energy and inspiration you brought to the room on the weekend was like nothing I have experienced before. I am super grateful for the experience and the knowledge you have imparted on us. Thanks also for yesterday mate, I was kind of pinching myself at lunch. To be talking to the bloke I had been listening to since July was one of the highlights of this year for me so thanks again."