This month our organisation engaged Glenn Azar to help reshape our culture and provide some personal development to our leaders and staff giving them the foundational learnings to help us on our culture transformation.  Glenn brings with him a lifetime of experience and knowledge and has a unique way of embedding his messages through real stories that are relatable and inspiring.  His passion to build better humans through personal and professional development is evident in every engagement.  His ability to read a room, engage his audience and entrench his message is outstanding. Our leaders and staff all took something away from their experience with Glenn which will help pave the way for our future success.  We are excited to continue to work with Glenn into the future and we are excited to provide our staff with the Building Better Human's experience.  Glenn Azar is certainly building better humans!
(CFO) Adcorps Holdings Australia
It is in the journey where the challenge lies and this is where we grow the most. The first step takes courage, persistence gets you through the rest. Your boots get grit, but so do you! I have learned more on a mountain than I have anywhere else. Glenn's wisdom and life lessons are priceless. Alyssa's inspiring actions are motivating on every adventure. Exploring the world with these two awesome humans is something for which I am forever grateful.
I met Glenn at a crucial time in my life. I had lost all passion for my career (Rugby League), I was single a party boy. I had lost an NRL career due to drug usage. I was suicidal and just couldn't see a way out of the funk I had found myself in. 12 months later I am reading regularly, I have found my passion for life, I am running camps and doing talks with Glenn to help build future generations and I have found the woman of my dreams who I intend to spend the rest of my life with. One chance meeting, a shift in mindset and your whole world can change. I have experienced it first hand.
DCB has been involved with Glenn Azar nearing 18 months and has been a back bone of support for Dan, myself and our team especially the last 8 months during COVID 19! We finished off the year with a 12 week program (Personal & Professional Coaching) focusing on the individual. Personally this was an epic program as we sometimes lose sight and focus of the why! Our business is all about people and what a better way to grow each other to be a better Leader intern team member.
General Manager DCB Construction
"Glenn, where do I start? Far out the energy and inspiration you brought to the room on the weekend was like nothing I have experienced before. I am super grateful for the experience and the knowledge you have imparted on us. Thanks also for yesterday mate, I was kind of pinching myself at lunch. To be talking to the bloke I had been listening to since July was one of the highlights of this year for me so thanks again."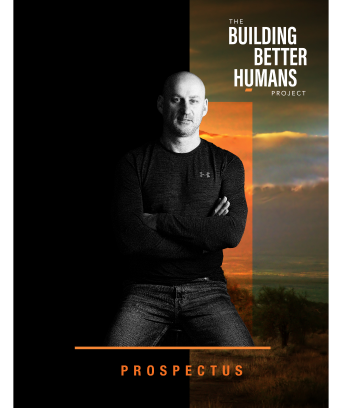 be informed.
be inspired.
Download our program prospectus