POSITIVE SELF TALK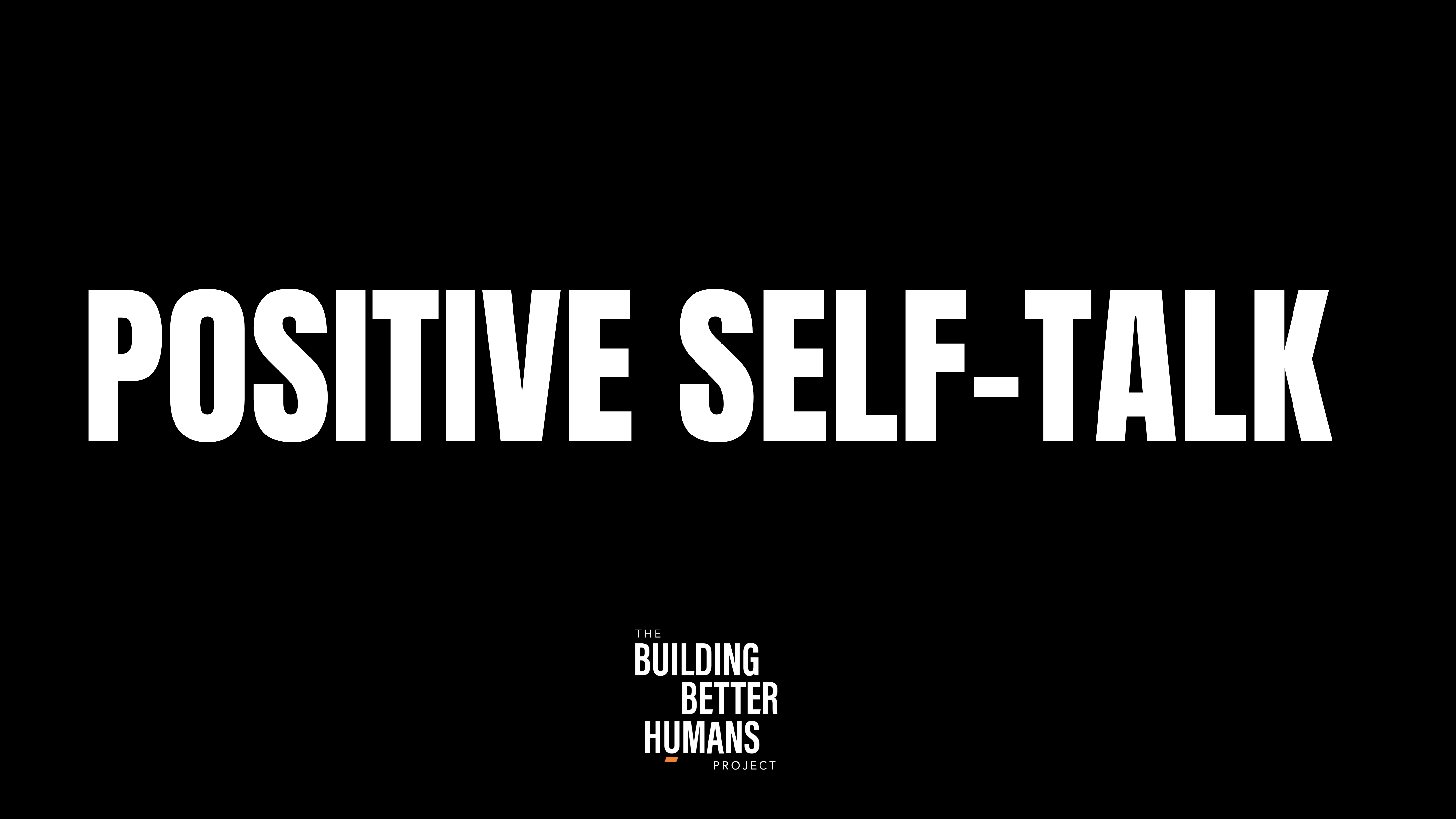 Improving positive self-talk involves consciously changing the way you think and speak to yourself. Here are some tips to help you develop a more positive and self-affirming internal dialogue:

Be Aware of Your Thoughts:

The first step is to become aware of your self-talk patterns. Pay attention to the thoughts that arise in various situations, especially when you're facing challenges or setbacks. Notice any negative or self-critical thoughts that arise.

Challenge Negative Thoughts:

Once you identify negative self-talk, challenge it. Ask yourself if the thought is based on facts or if it's an exaggeration. Consider alternative perspectives and evidence that contradicts the negative thought. This helps you create a more balanced and accurate view of yourself and the situation.

Replace Negative with Positive:

When you catch yourself thinking negatively, consciously replace those thoughts with positive affirmations or constructive statements. For example, if you find yourself thinking, "I can't do this," replace it with "I can learn and improve with practice."

Use Affirmations:

Positive affirmations are statements that reflect the positive qualities and outcomes you want to manifest. Create a list of affirmations that resonate with you, and repeat them daily. Make sure these affirmations are realistic and specific to your goals.

Speak Kindly to Yourself:

Treat yourself with the same kindness and compassion you would offer to a friend. Imagine how you would support a friend in a challenging situation and extend the same support to yourself. Avoid harsh self-criticism and opt for understanding and encouragement.

Practice Self-Compassion:

Self-compassion involves treating yourself with the same level of kindness and understanding that you would offer to others. When facing difficulties, acknowledge your feelings and struggles without judgment. Remember that everyone makes mistakes and faces challenges; it's part of being human.

Focus on Solutions:

When you encounter obstacles, focus on finding solutions rather than dwelling on the problems. Shift your mindset from "I can't" to "How can I?" This approach encourages problem-solving and empowers you to take positive action.

Celebrate Achievements:

Acknowledge and celebrate your successes, no matter how small they may seem. Recognizing your accomplishments reinforces a positive self-image and encourages you to continue striving for improvement.

Surround Yourself with Positivity:

Surround yourself with people who uplift and support you. Limit your exposure to individuals who engage in negative self-talk or bring you down. Engaging in positive social interactions can reinforce your own positive self-talk.

Practice Patience:

Changing your self-talk patterns takes time and consistent effort. Be patient with yourself and recognize that it's okay to have moments of self-doubt. The key is to continue practicing positive self-talk and gradually build a more positive mindset.
Remember, improving positive self-talk is an ongoing process that requires dedication and self-awareness. Over time, these practices can help you cultivate a more nurturing and empowering internal dialogue that contributes to your overall well-being and success.